19 Broadcasters Still To Pay Licensing Fees
…GNBA says arrears in excess of $140M
WITH more than $140M outstanding in licensing fees, television, cable and radio broadcasters who are not in compliance as of December 31, 2016, can find themselves off air if they fail to make the necessary payments after the Broadcasting (Amendment) Bill takes effect.
Minutes after a closed-door meeting with Prime Minister, Moses Nagamootoo, and the Board of Directors of the Guyana National Broadcasting Agency (GNBA), on Wednesday, GNBA Chief Executive Officer (CEO), Dr. Prudence Lewis-Bhola, told the Guyana Chronicle that only six television and cable operators are compliant as of December 31, 2016 from a total of 27. A number of radio stations are also in default.
Dr. Lewis-Bhola explained that there are 19 television operators, eight cable operators and 11 radio stations that are being monitored and licensed by the GNBA – the majority of which are in default. "We wouldn't name (them) but just six are compliant, with respect to payments and other documentations required for a licence," she posited.
The CEO noted too that GNBA in recent times has written the operators on numerous occasions with the hope that they would have paid their outstanding fees. "We had written to broadcasters asking them to bring themselves as of December 31, 2016 in compliance, in anticipation of the board sitting and reconvene and reconstituted," the CEO further posited.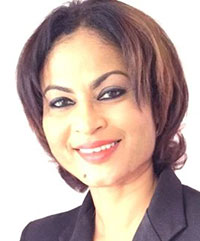 To date, the call remains the same, she said.
Chairman of the GNBA Board of Directors, Leslie Sobers, who had also participated in the meeting with the Prime Minister, told this newspaper that collectively, the television and radio broadcasters who are in default, have in excess of $100M outstanding in licensing fees, while the radio operators have approximately $40M outstanding. According to him, these fees date back to 2014 and as recent as 2016.
Television and radio broadcasters will be mandated to re-apply for their licences within 30 days of the commencement of the Broadcasting (Amendment) Act, but failure to clear outstanding debts could result in GNBA rejecting their application.
Sobers said, however, that the Broadcasting Authority stands ready to work with all broadcasters to make them compliant within a reasonable time frame.
"The Law states 30 days but we are prepared to work with them. You see over the last few years, licences were not issued and I am not sure whether it is entirely the fault of broadcasters or somewhere along the line they were led to believe that there is no need for them to come forward and pay, and for whatever the reason, we are simply saying to them, 'pay up now, bring yourself up-to-date as of 2016'," Sobers stated.
He made it clear that once the outstanding fees are paid, and all requirements are met, television, radio and cable operators will be relicensed. He noted that the authority at the level of the board, is considering issuing licence for a period of two to three years but applicants must pay up.
Continued violation of the law, however, can result in television, cable and radio operators being stripped of their rights to broadcast. "We will put the law in motion, call on them to stop broadcasting and if they fail to do that, we will ask the NFMU to pull the frequency, and if for some reason they are still airing on that frequency, then we will have to do what I call 'boots on the ground' and pay them a visit," the Chairman warned.
The issue of television, radio and cable operators failing to effect the necessary payments was among issues raised by Prime Minister Nagamootoo, when he met with those sitting at the helm of GNBA.
"I am told that up to last year, quite a number of operators–TV and Radio–have rendered themselves unlicensed, because they had not paid their licence fees," the Prime Minister said while seeking clarity on the situation. It was then that the Prime Minister was informed that just about six operators are ready to be relicensed, based on the fact that they cleared their arrears and provided the necessary documents.
According to the Broadcast (Amendment) Bill, which is waiting to be assented to by President David Granger, failure to apply for the licence within the specified timeframe will result in the broadcasting service coming to an immediate halt. The same will be for those applicants whose applications were rejected.
"A person who…continues to carry on a broadcasting service after the expiry of the time specified, without applying for a licence or where he has applied for a licence within the time specified but his/her application for a licence has been rejected, commits an offence," the Broadcast (Amendment) Bill states.
Defaulters would be fined $1M and imprisoned for one year. The proposed legislation calls for the seizure of equipment relative to the television and radio broadcasters. "All machinery and equipment used, or which can be used, for broadcasting and owned by or in the possession of, the person concerned is liable to be forfeited; but property not owned by such person shall not be forfeited unless the court is satisfied that the owner of the property knew or ought to have, with reasonable diligence, known that the person convicted had no licence to carry on broadcasting service," the Bill states.
Reduced fees
Compliant operators will, however, benefit from reduced fees in the case of television and cable operators, based on their classification, be it commercial, noncommercial or community, and their zones – primary, secondary and tertiary.
In the Primary zone, the base fee has been set at $1.2M for TV and Cable Operators while Radio Operators will continue to pay $2.5M.
In the Secondary zone, the fee has been set at $600, 000 or 3.5% of the gross revenue of the preceding year, whichever is greater for TV and Cable Operators while Radio Operators will be $1.25M. In the Tertiary zone, the fee has been set at $300, 000 for TV and Cable providers and $625,000 for Radio Operators.
Radio and TV stations providing Community Broadcasting Services will only be charged a fee of $150, 000.
Article by Guyana Chronicle